Ooops, that went wrong....
Just kidding, the pot is made up of two halves.
This is an old Märklin acid pot wagon.
I only have one pot. The wagon holds four.
Could anyone draw up a 3D model so I could have some more printed?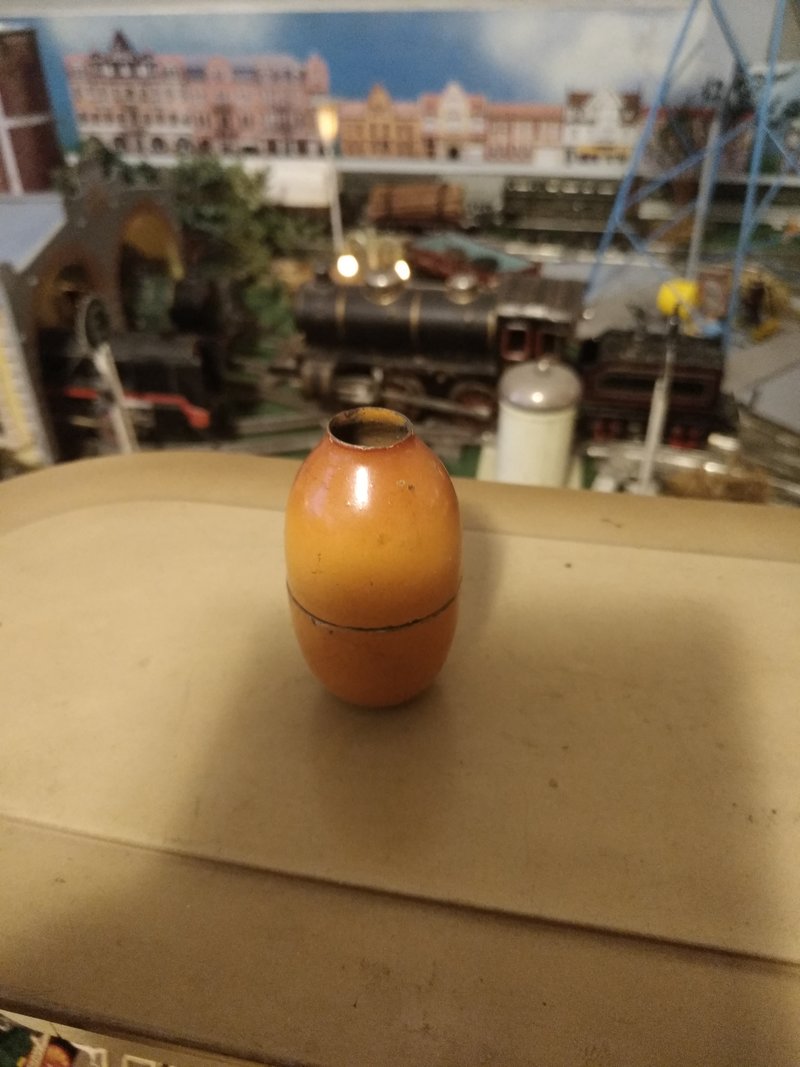 Exact dimensions will be provided.