laalratty:106099 wrote:Really does look excellent, the standard of work looks very high indeed.
Thank you!
I've been sorting out the gear lever arrangement. Here's a view through the cab door way.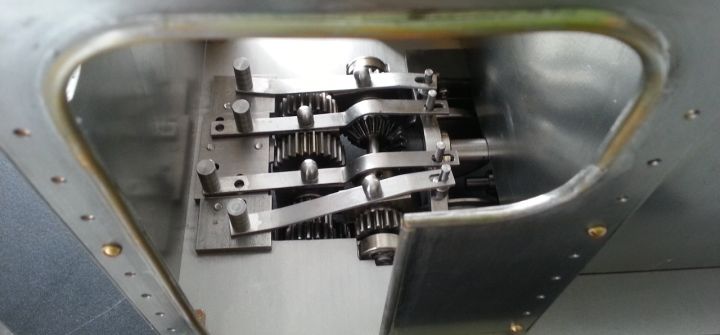 The pins on the ends locate the levers in the right position. The knobs in the middle are for fingers to push/pull the levers. The two outer levers are forward (nearest), and reverse. Each lever has an in-gear position and a out-of-gear position. The two inner levers are for the different ratios. First - Neutral - Third, and Neutral - Second.
In the picture the loco is in First gear, but not in either Forward or Reverse. This way the loco can be pushed along