Well then. It all started with offering a little help to a fellow forum member and friend, Pauly. He was struggling to get the SL2 (formerly known as FROZEN DAWN) to go properly with some upgraded wheels that were proving to be very stiff.
See the original thread here:
http://modelsteam.myfreeforum.org/ftopi ... 0-asc-.php
Anyway, after my little tour of Elsecar and consequently a morning at Pauly's fantasic Woodrow Light Railway, he decided to let me have Blue Goblin for some basic works to get her rolling again. One quick look confirmed some horrible alterations to the loco that just couldn't stay as they were so I advised him there and then what I proposed to do before anything else.
So fast forwarding to when I got home and began the strip down.
pauly:900306 wrote:Yes she shall become like Flying Scotsman where nothing except the frames are original.
Well, as a previous statement in the thread mentioned above this was not to be true. The frames were 'modified' to accept, what I guess to be, a massive alcohol burner. What the point may be is beyond me, because the boiler is still the same size. I find a standard sized alcohol burner, correctly set up with nicely trimmed and carefully packed wicks to be ample. So because of the hacked about frames, I advised Pauly that this would be a good place to start when it comes to making a good chassis, some new frames.
Here are a few shots before my works began.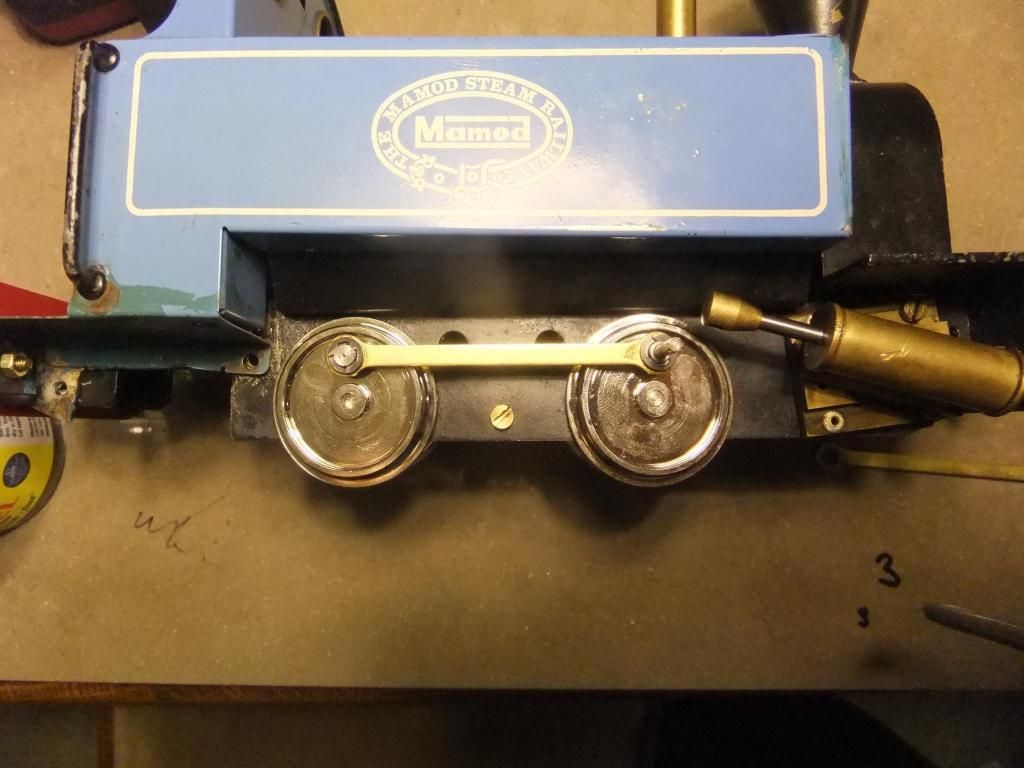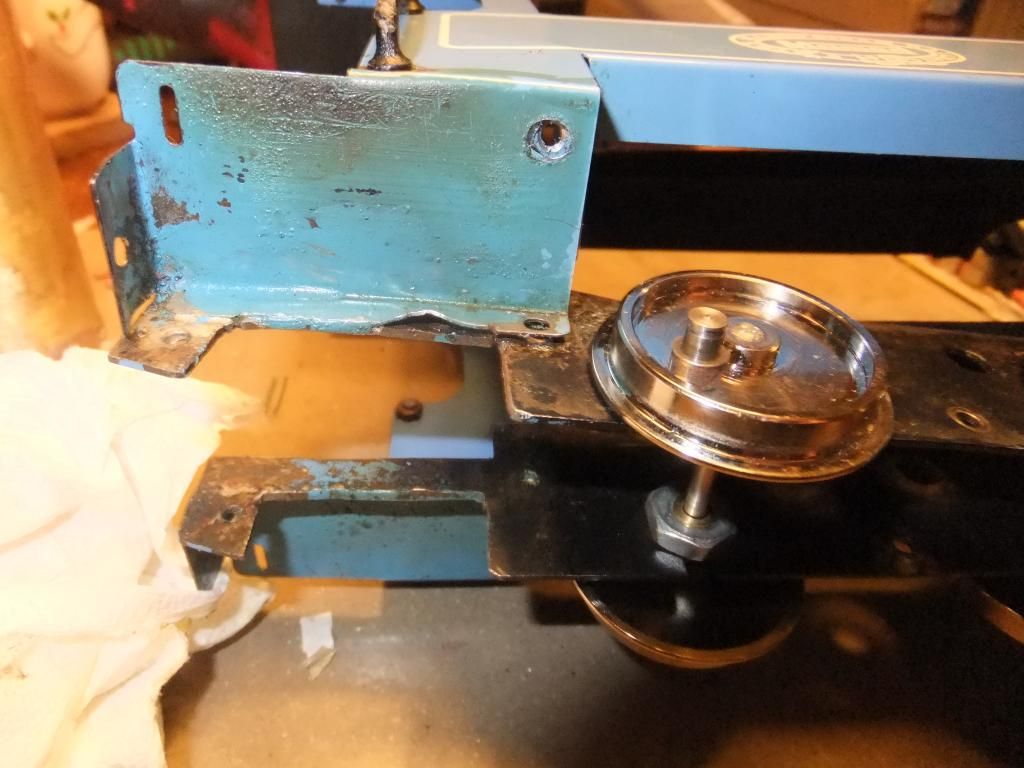 Removal of bodywork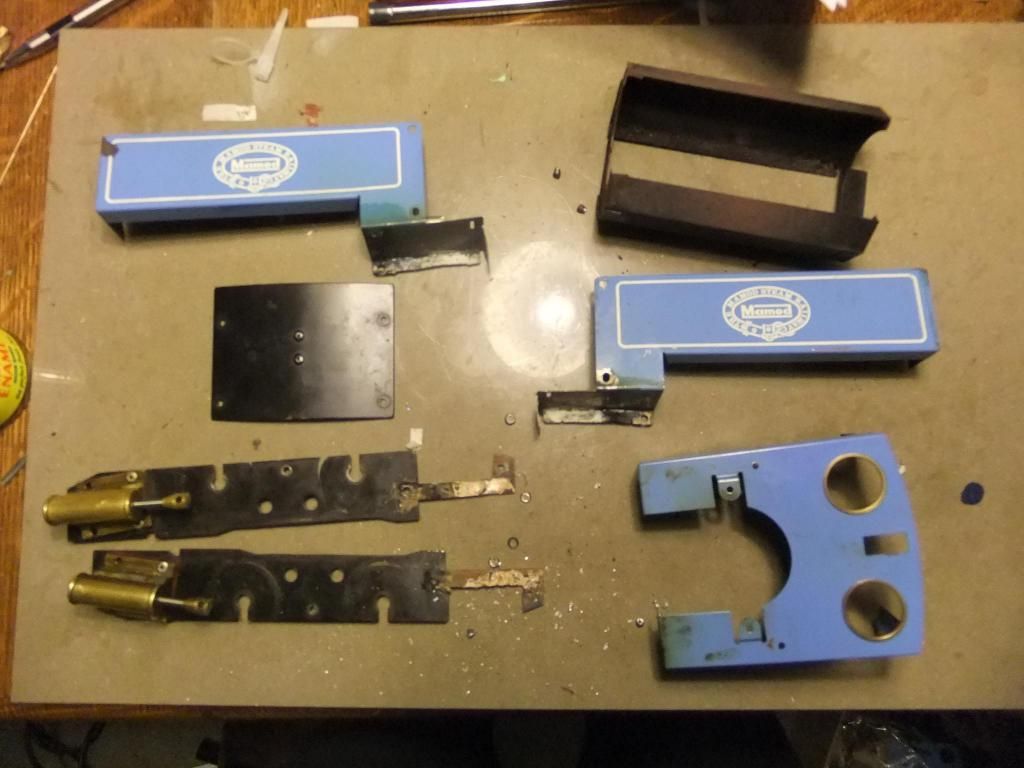 Paint removal on all parts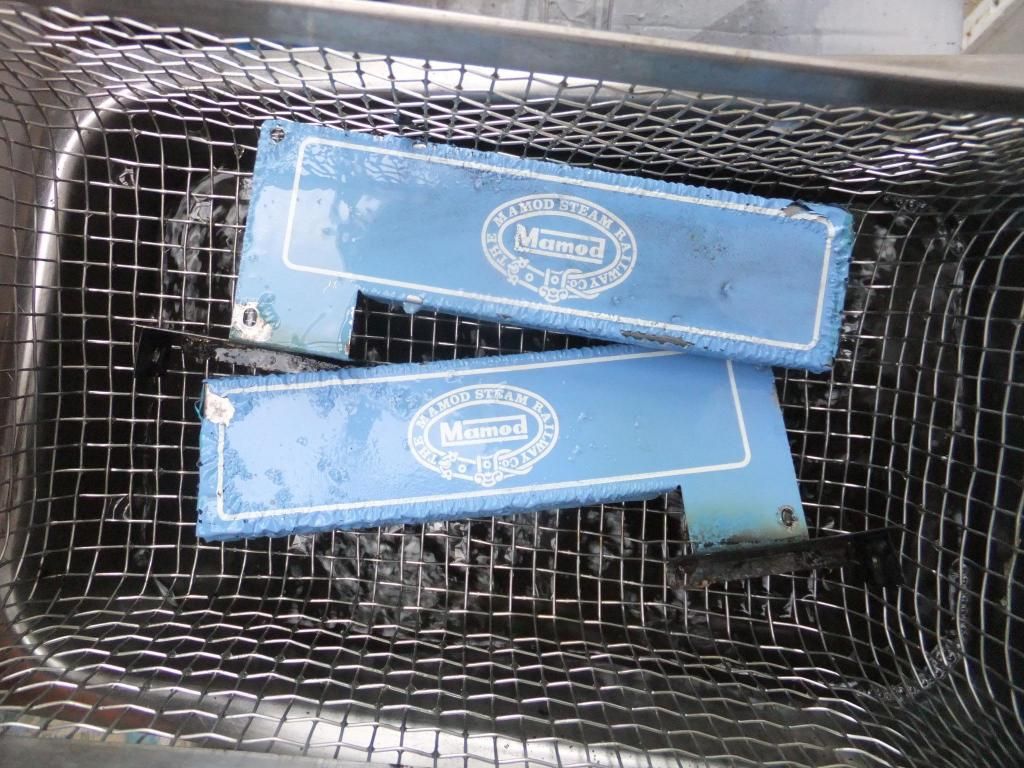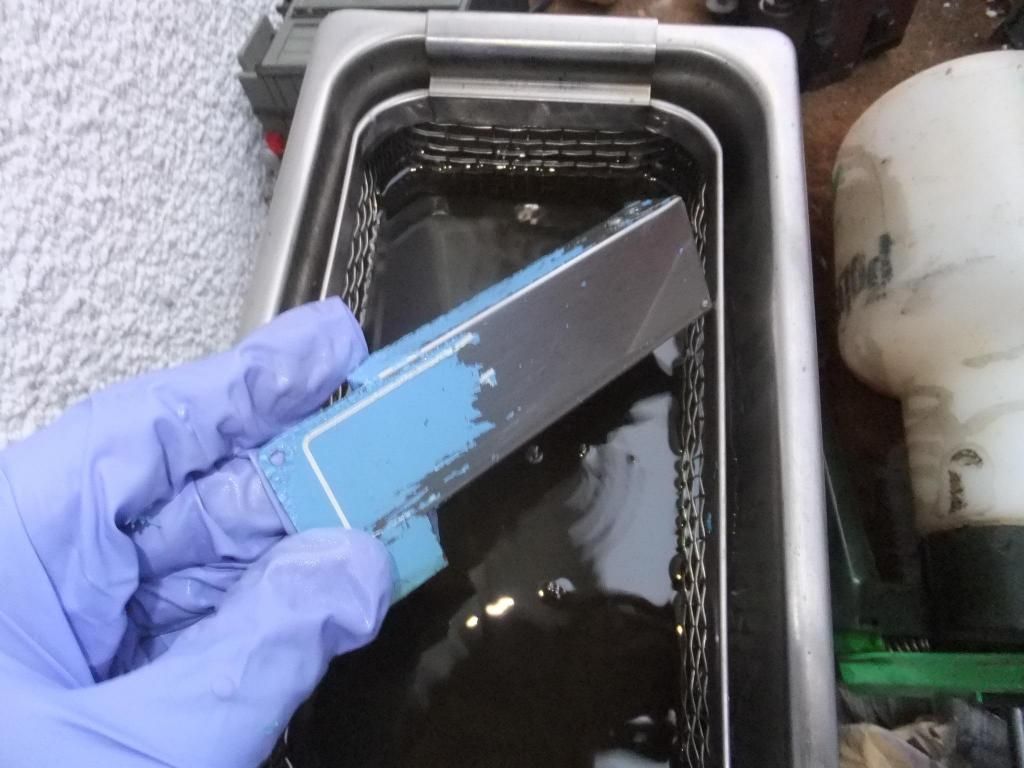 A little de rust soak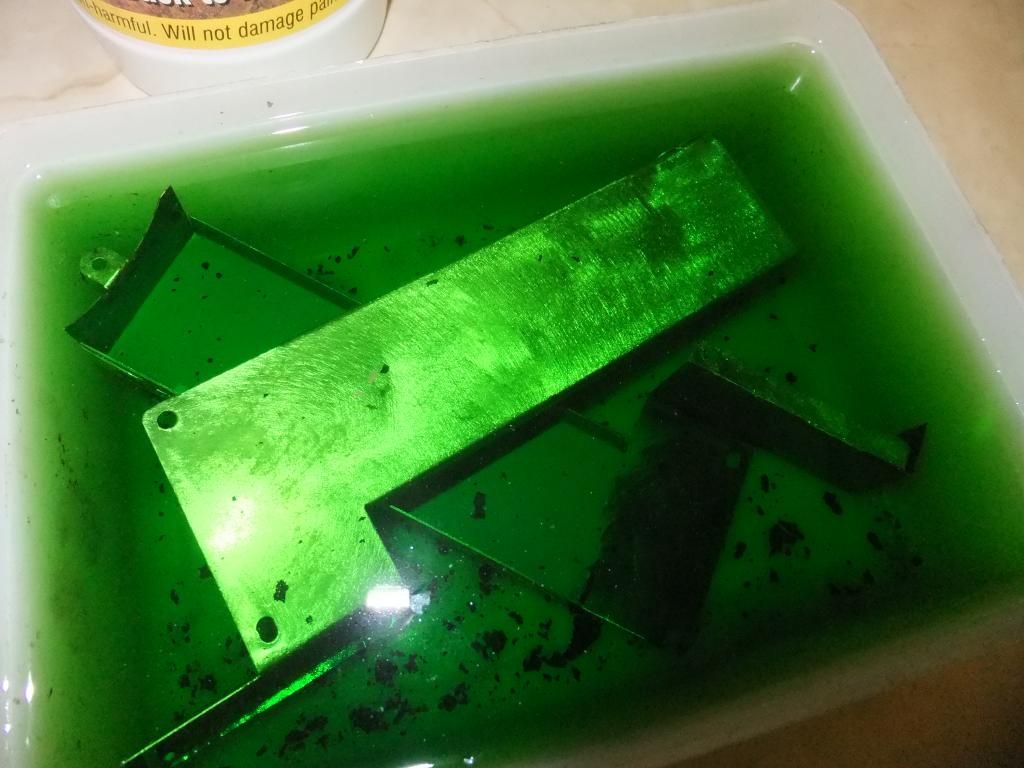 Finished
And the remaining parts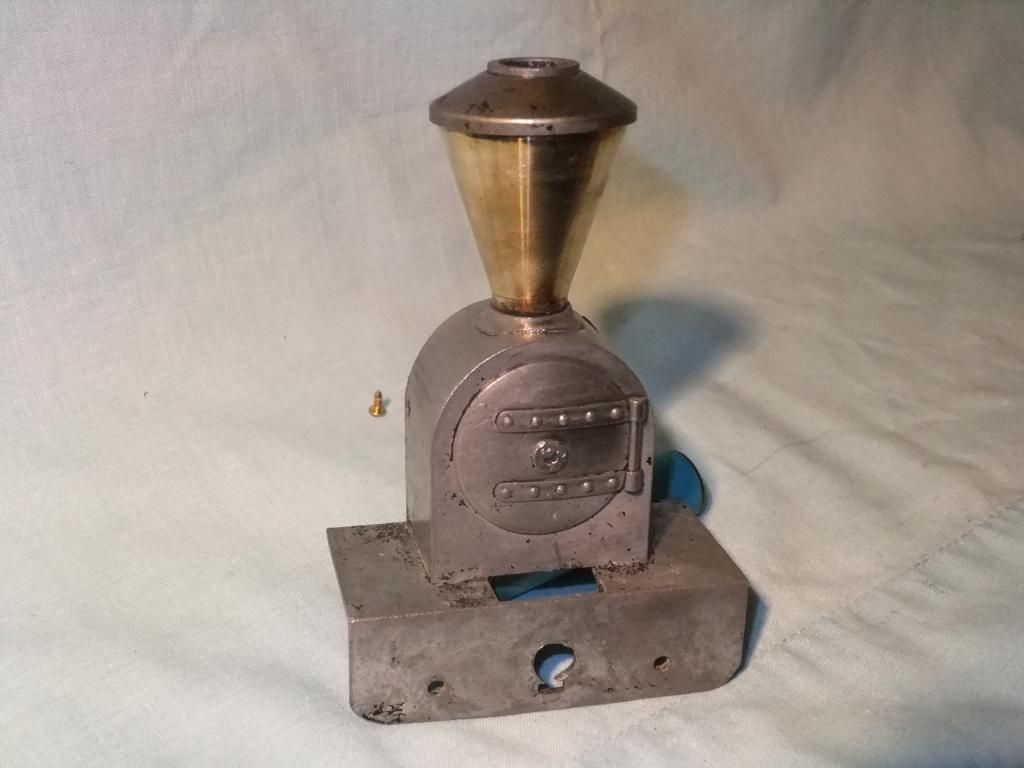 The boiler had an old repair that was done. Sadly all this effort had been put together with soft solder. This was not going to last with a gas burner that Pauly had supplied.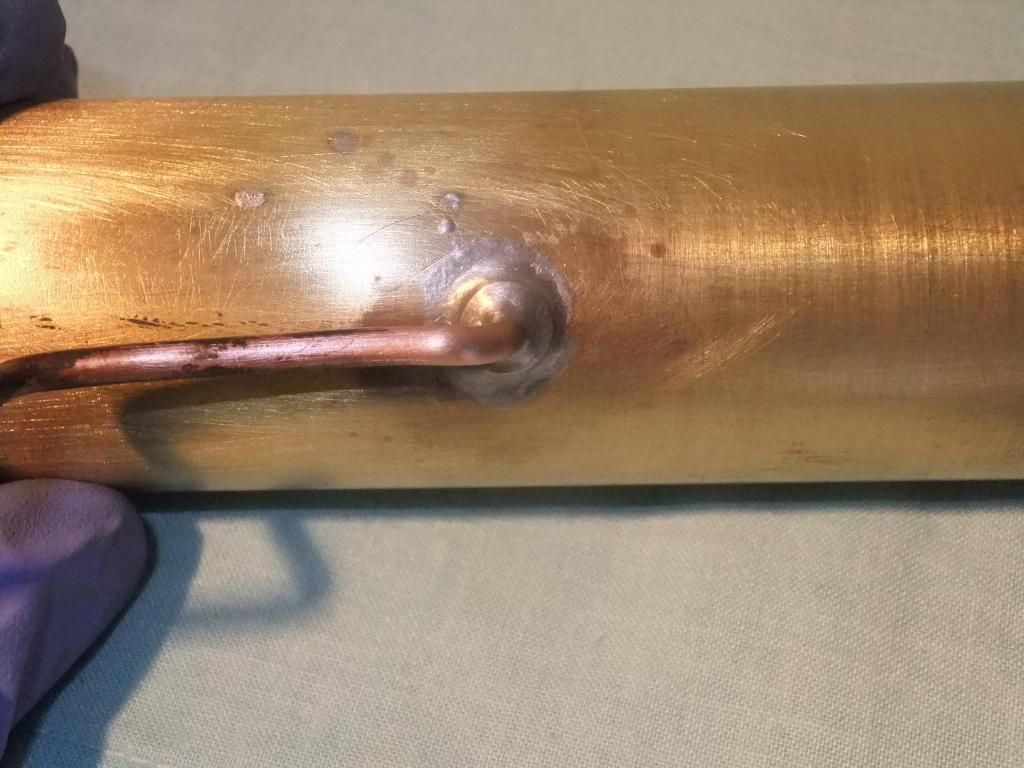 5 seconds later with a blow torch and it was out.
So I cleaned up the affected areas and silver soldered the whole lot.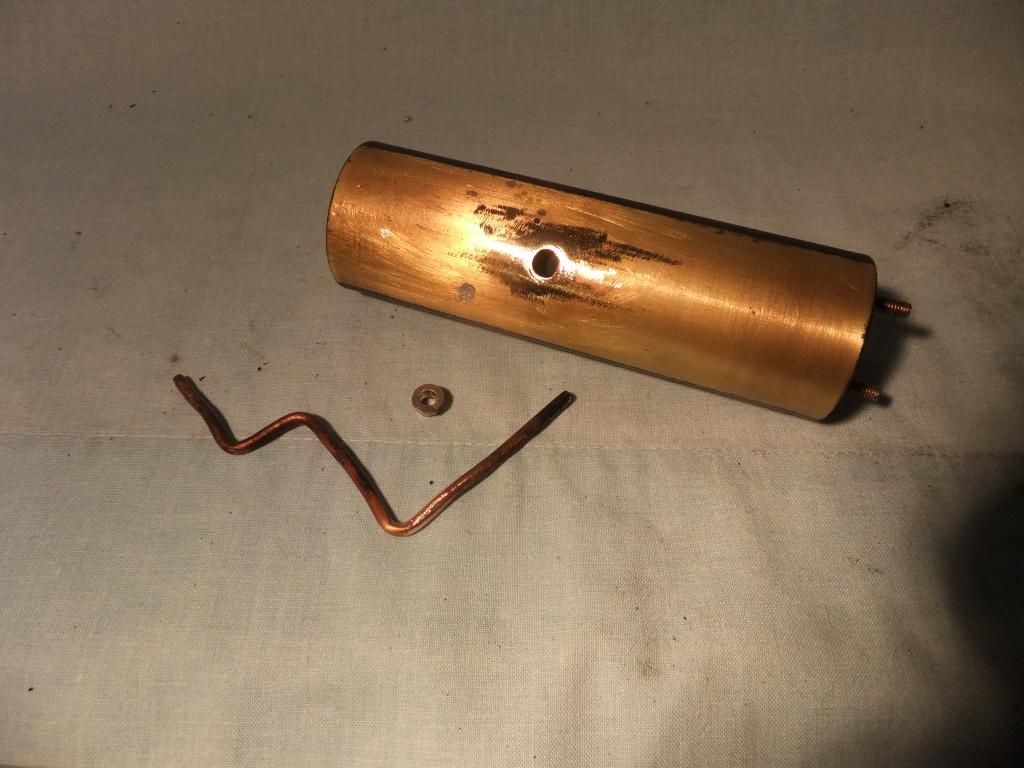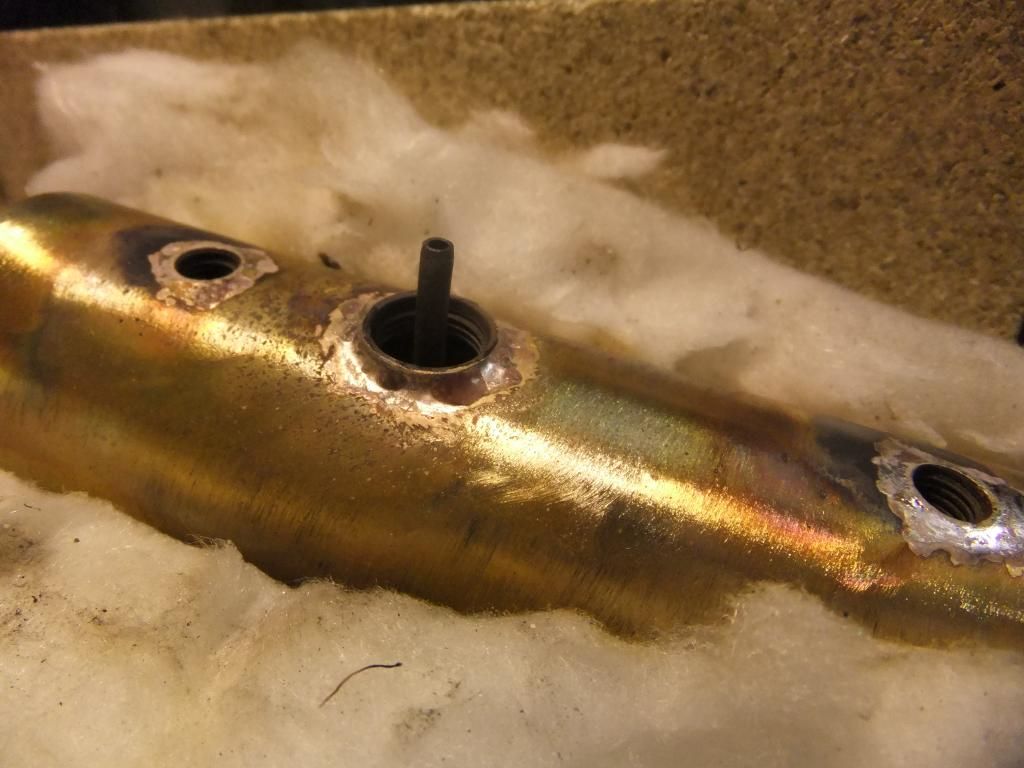 Silver soldered some new bolts in
After a little rub over with a scotchbrite
No more melting for you my little beauty!
Here is the assembled rolling chassis on test next to Chevalier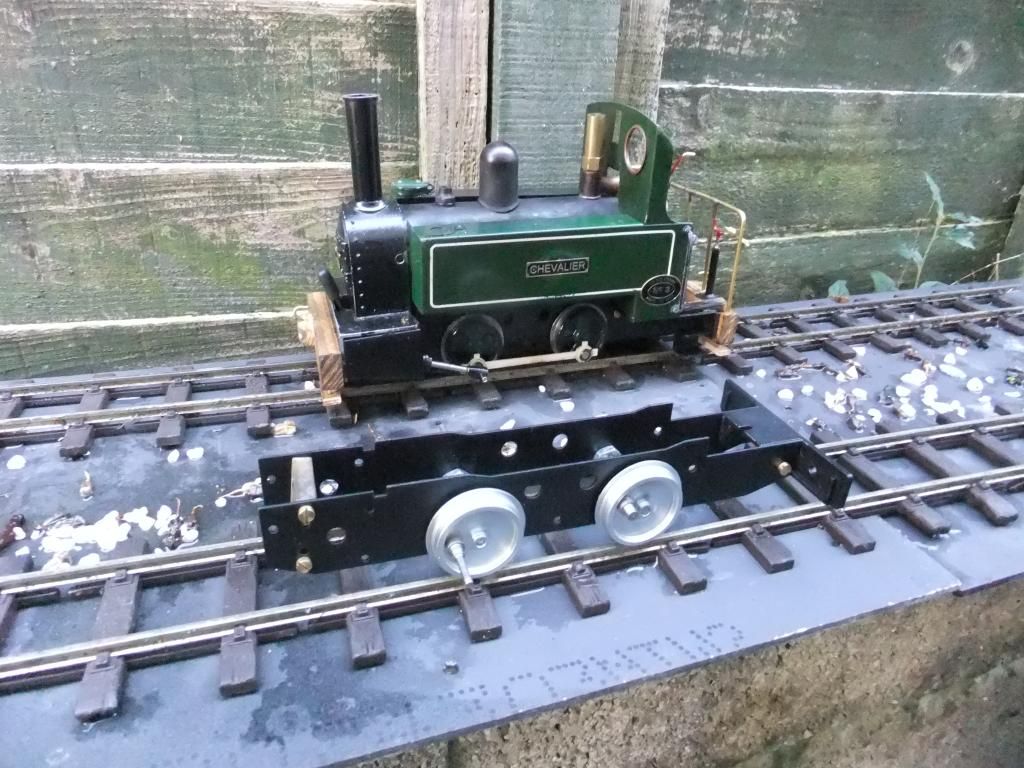 I then went about fitting some of superbikers wheel inserts.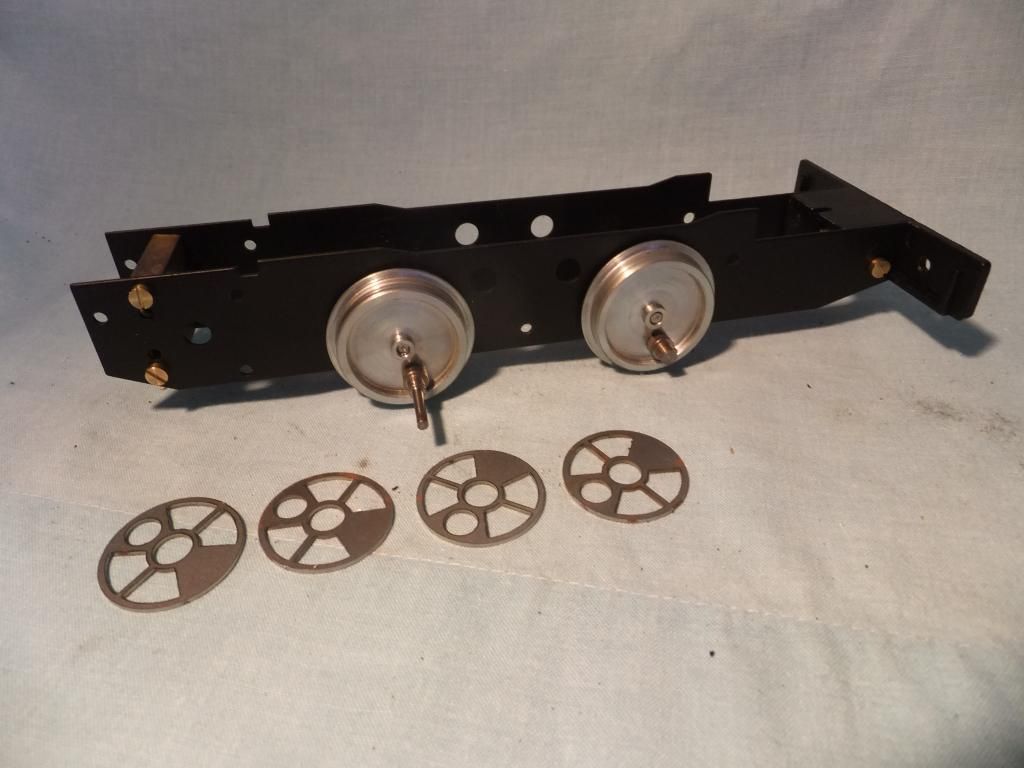 Unlike the inserts supplied to me by superbiker, these needed quite some work to get them to fit. Maybe the wheels have changed slightly over time.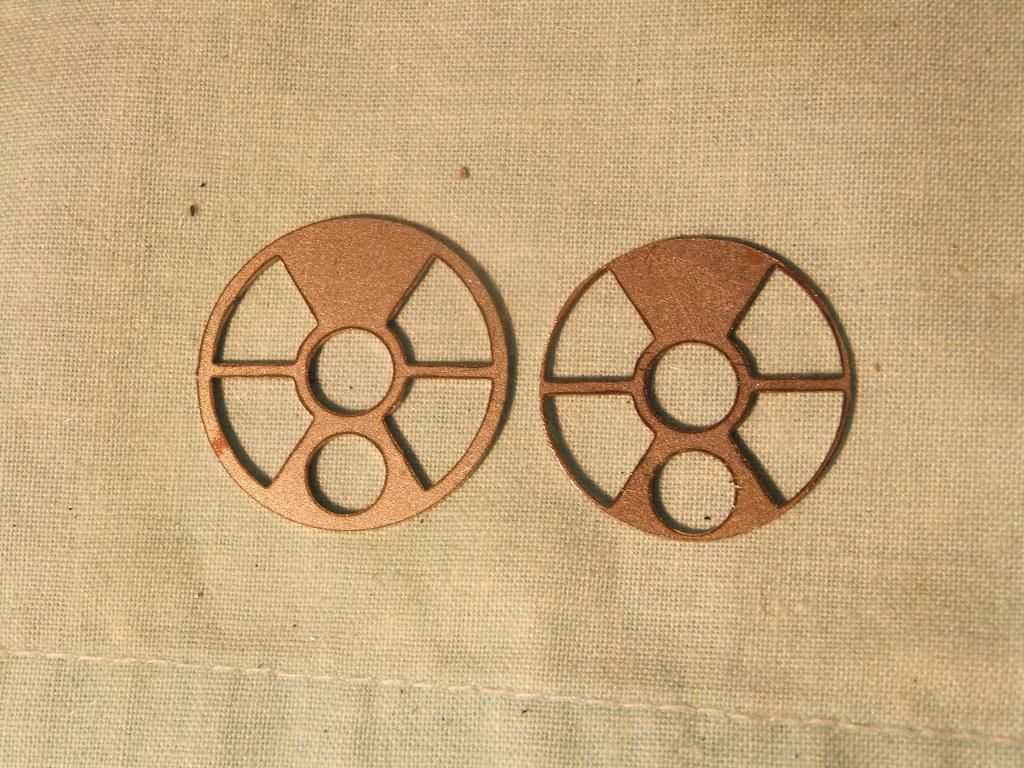 Some red coupling rods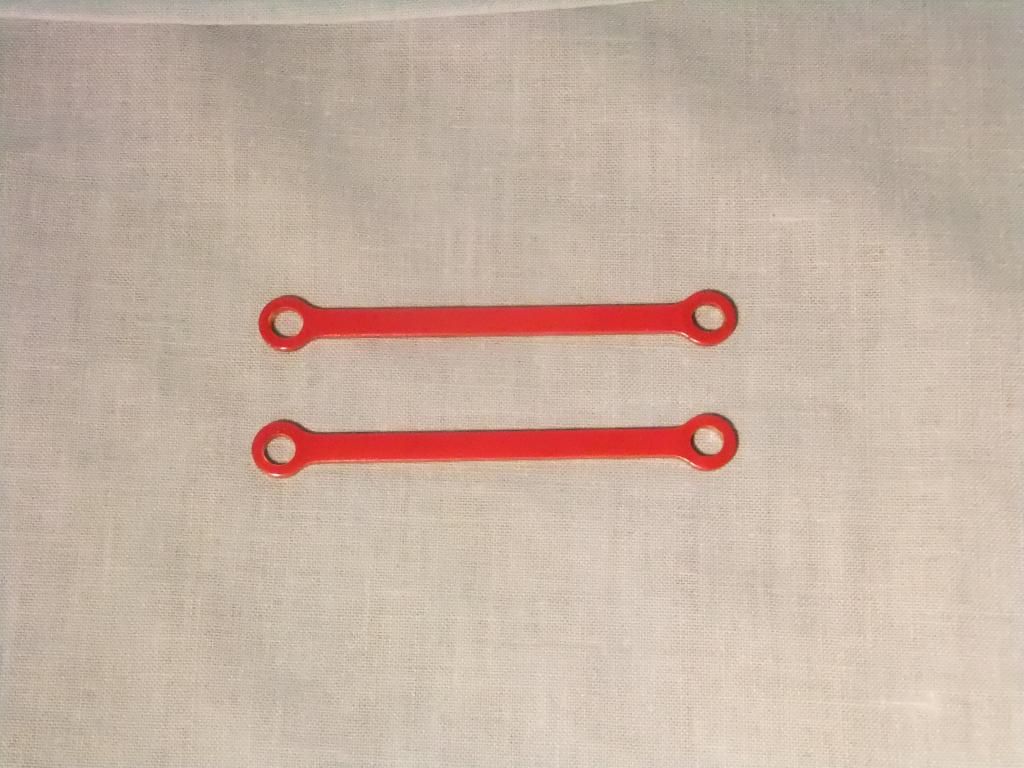 And black wheels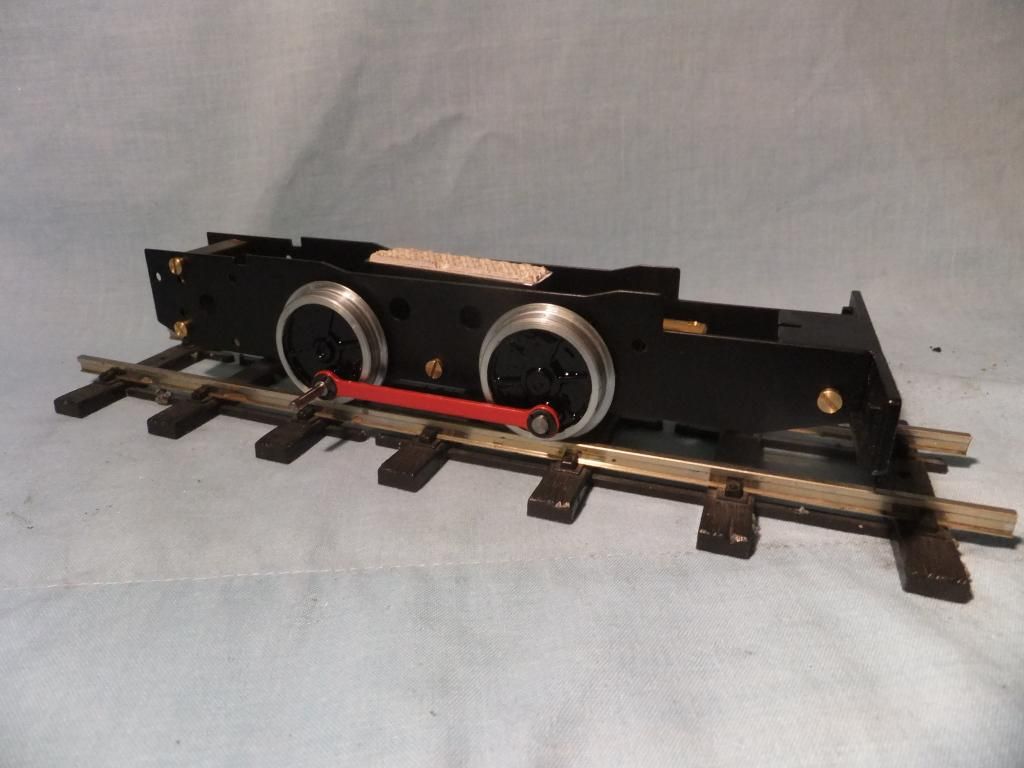 Next was the basic steam test with no body work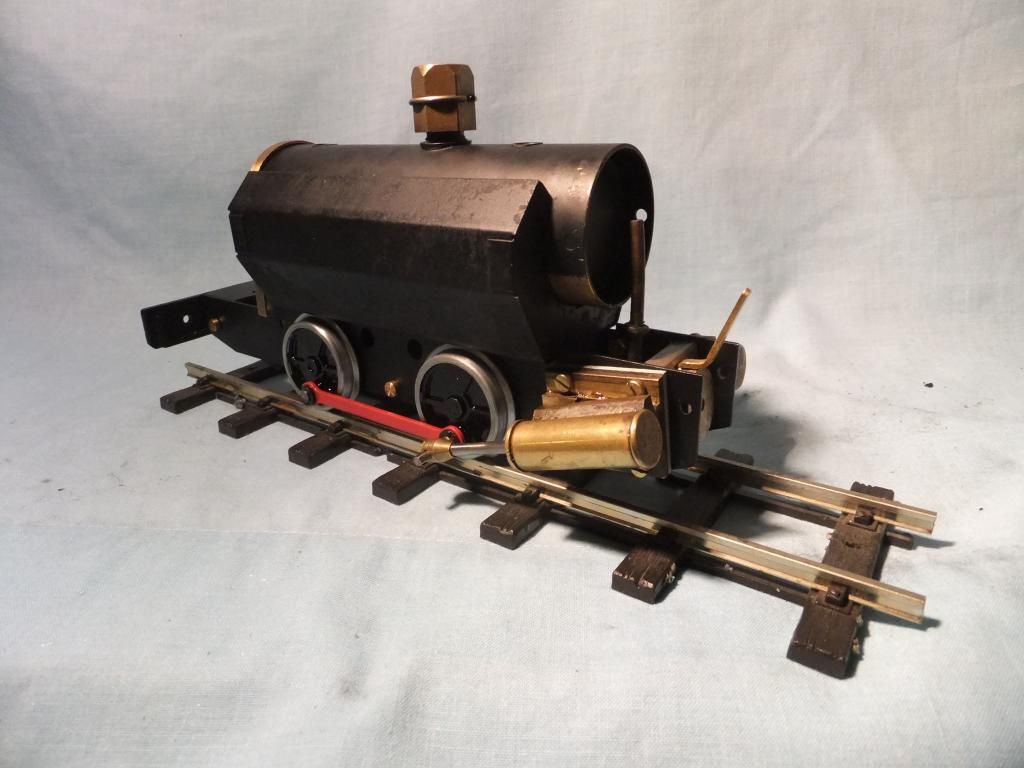 Now time for some painting on the body
Not a perfect colour match, but not bad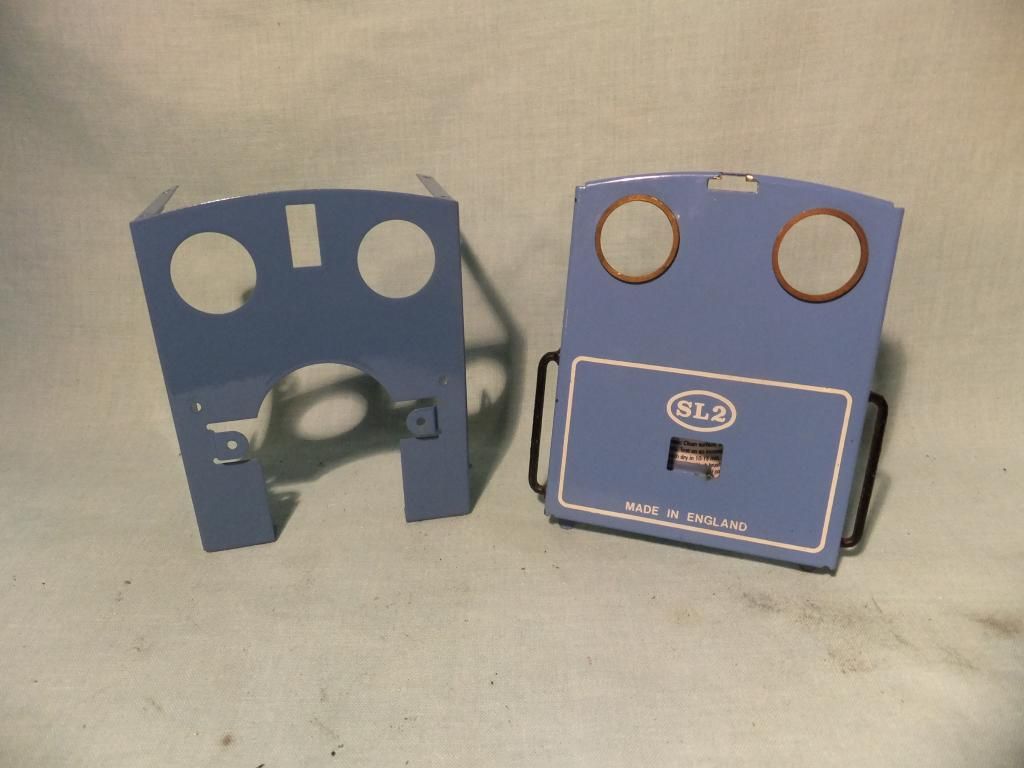 Assembled body, chassis and boiler
Body assembly meets chassis
Test,
test on the line with a fully loaded brandbright 4 plank wagon
All done!
Ex Works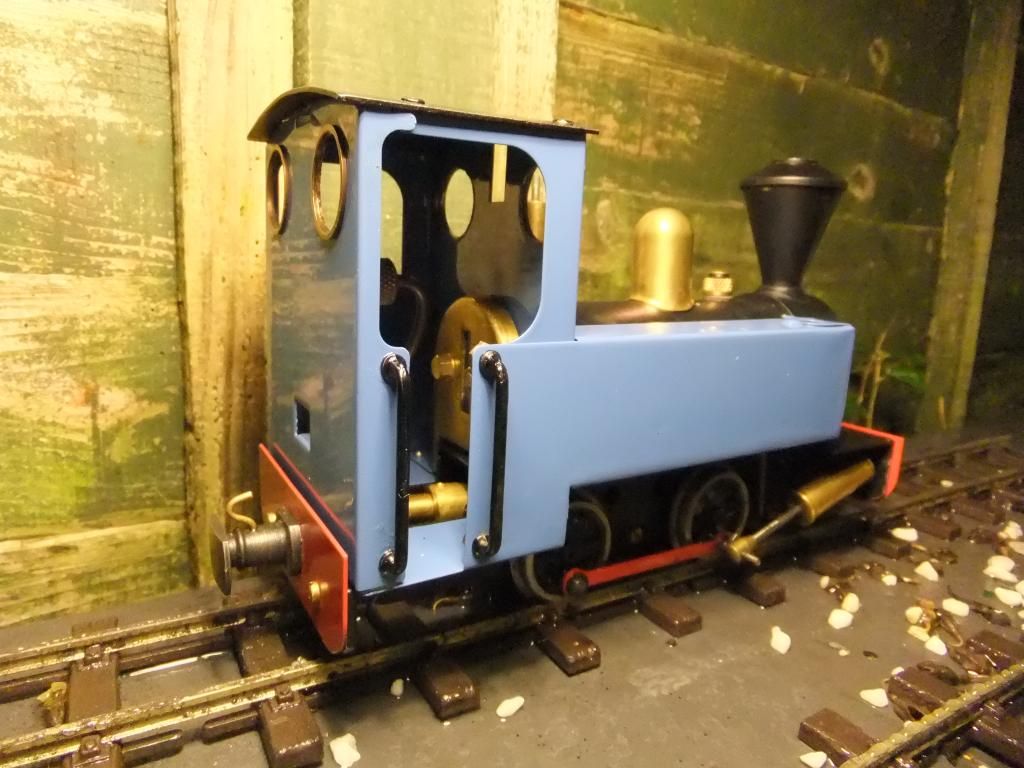 A video is to come.....