How I made my coupling and hooks are from split pins.
cut in half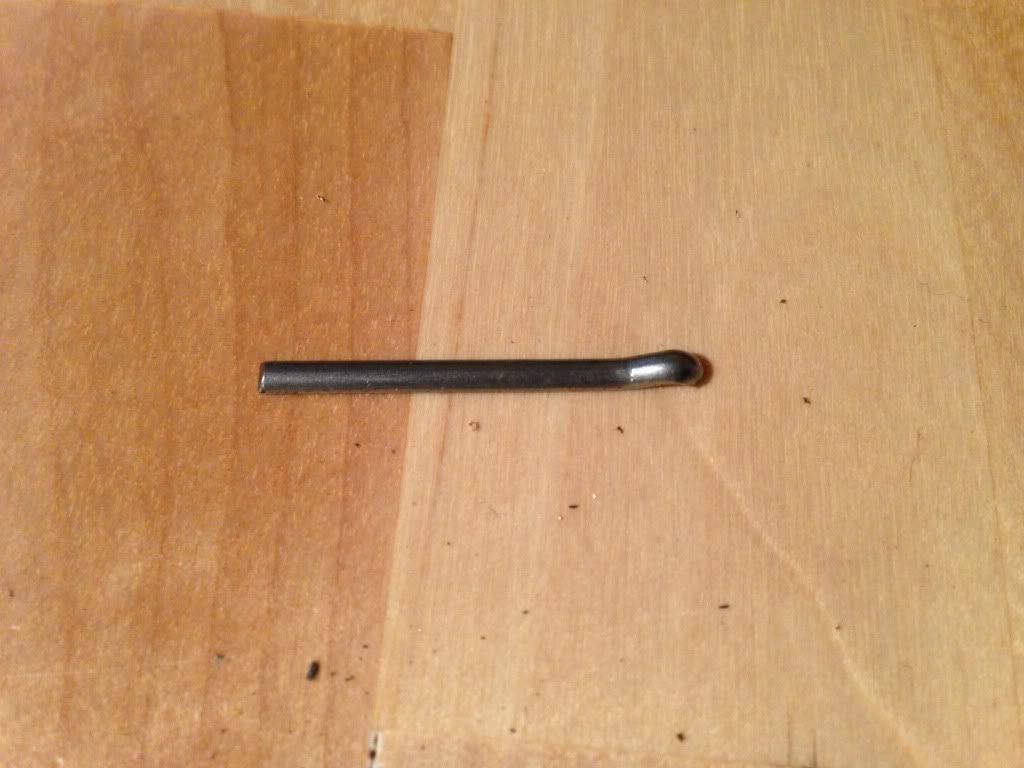 then bent to this shape.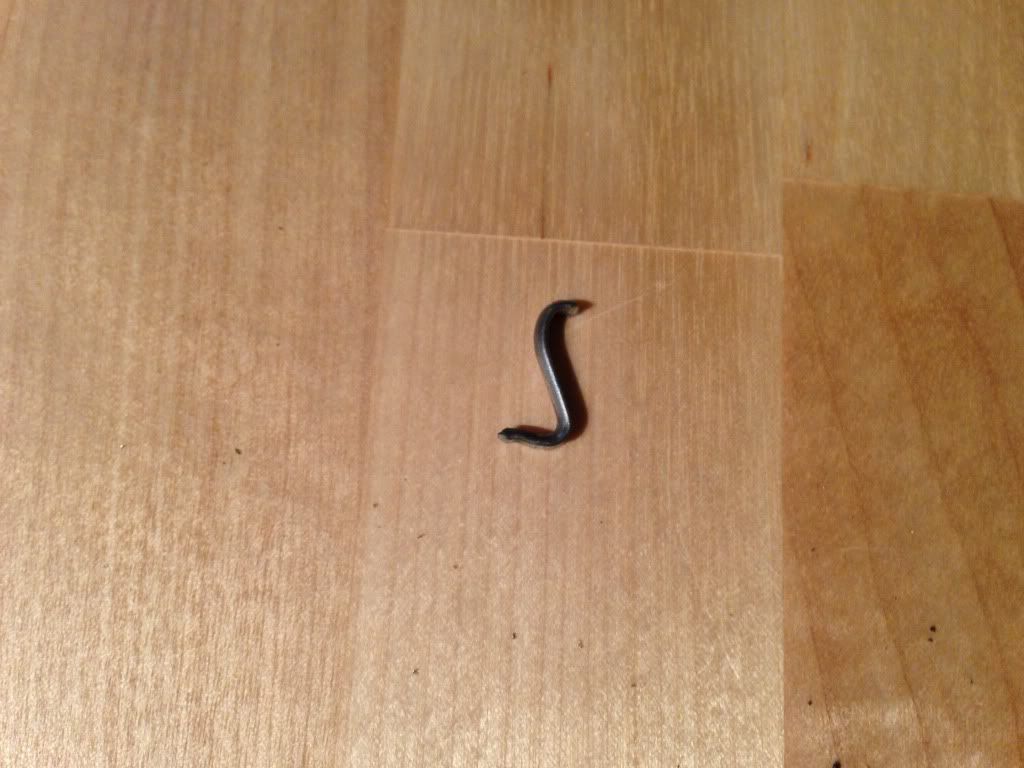 I am using chain with big hoops as it easy for me to couple up.The chain is bought cheap off ebay and is just jewerally chain and cut the links to suit..I bought a metre for £3.45
http://www.ebay.co.uk/itm/380577738379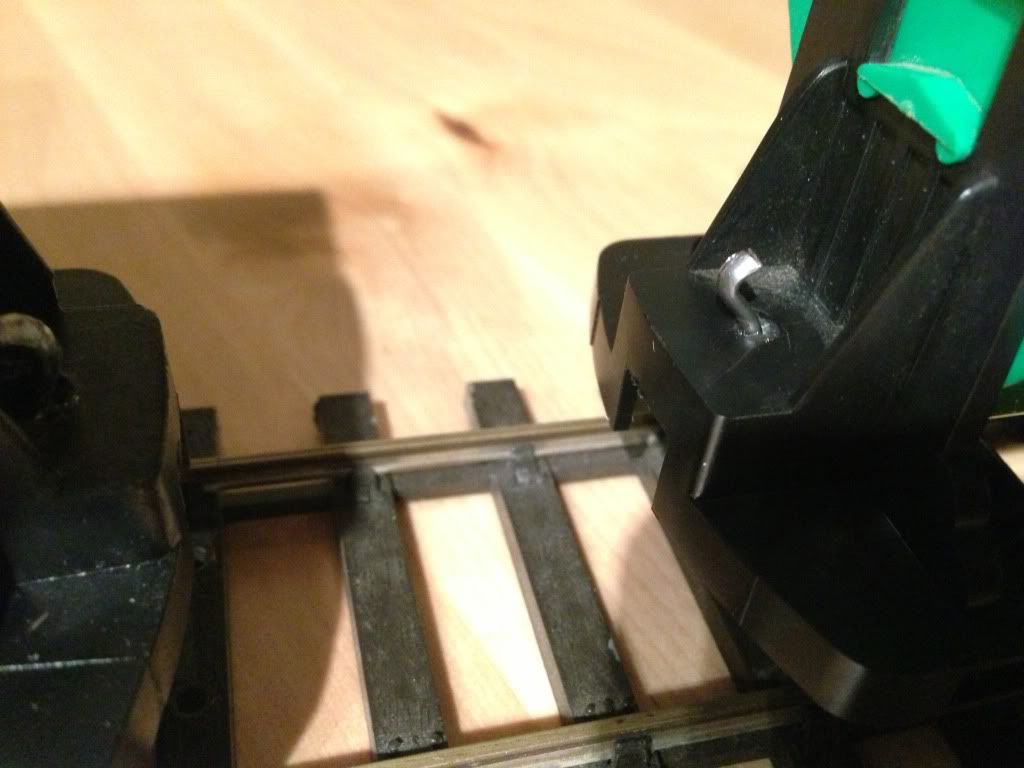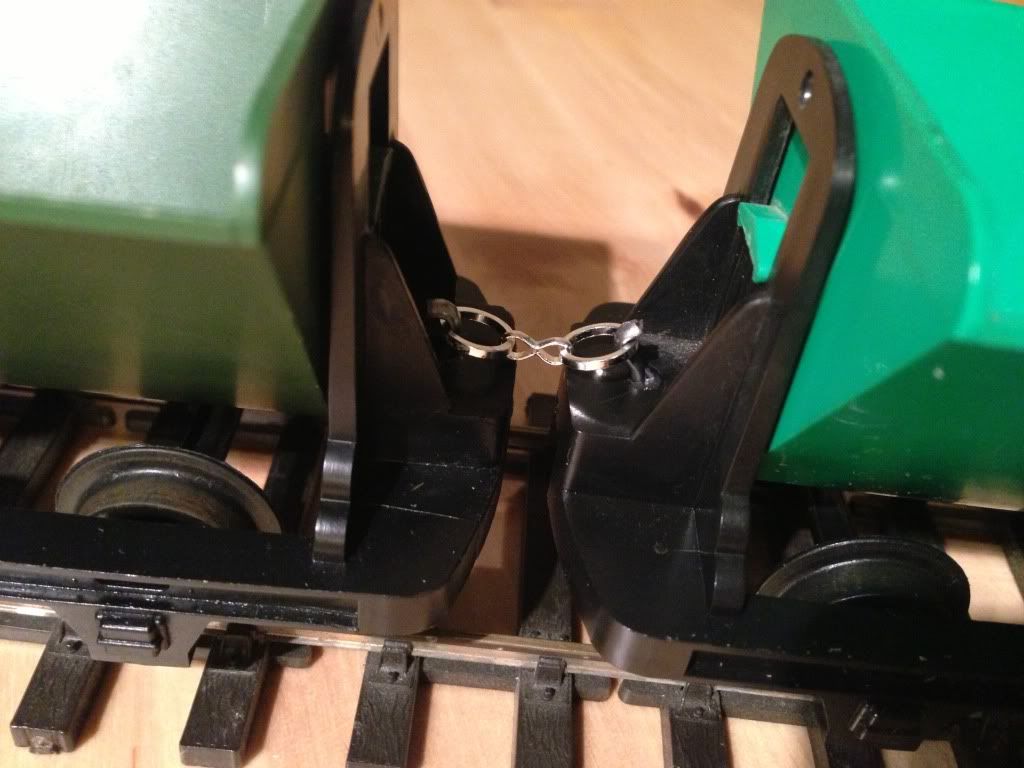 And I can still push and pull all my stock ok and couple up easy using a bent bit of wire..
Hope this helps someone in making up coupling or adapt it to there stock,Stock in the pics is big big train skips..