Dear All,
I'm a 45 mm gauge man. I've moved up from 16mm scale. My first foray into a larger scale was my 24 mm scale George Henry DeWinton. Now I've decided to go the whole hog and switch to 12th scale. I had thought about resurrecting Gauge 2 (2 inch gauge), but I don't mind being a little under gauge, at least it will look narrow gauge.
A couple of years ago I bought an O.S four stroke model car engine via eBay. I've just fired it up in my test chassis. I'm running-in the the engine on a super rich setting, the garden was engulfed in the lovely castor oil smoke. My current project is making a muffler for the exhaust, at present it's just a straight through pipe, and is too noisy.
My plans are based on Dave Watkins' "Detritus". The chassis has no clutch at present, and only forward gear, it's being used to trial the required gear ratio. The primary reduction is via worm and wheel, then a spur gear reduction.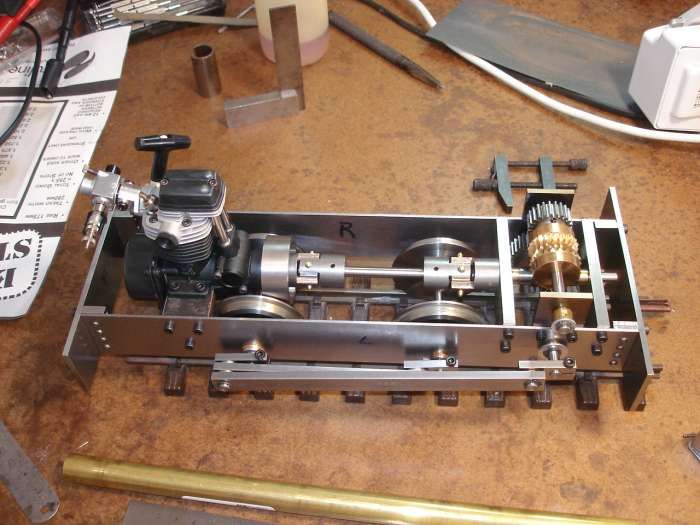 Best wishes,
David Bousfield.