The access hatch and a Roundhouse toolbox casting were fitted with epoxy, and the coupling JB-Welded into place. I don't know if the latter will stay put, or be ripped out during a run - there's no room for a nut behind the headstock. I might drill and tap an M2 hole from the backside, and put a spare screw in there to hold it..
Rear headlight was wired up and works as nicely as the front does.
Baking twine, dyed with an acrylic wash, makes for a nice scale shunting rope; The twine was wrapped around two fingers, then removed and manipulated to give it that characteristic "sag" of heavy rope. Superglue was then sparingly soaked into the twine, to hold it's shape. A flat clearcoat hides the superglue's shine, and was followed by a wash of black, to highlight the rope's texture.
In truth, I'm just hiding the soldered joint at this corner of the tank. I didn't align it very well during construction, and I'm sure as hell not stripping the thing to re-solder it..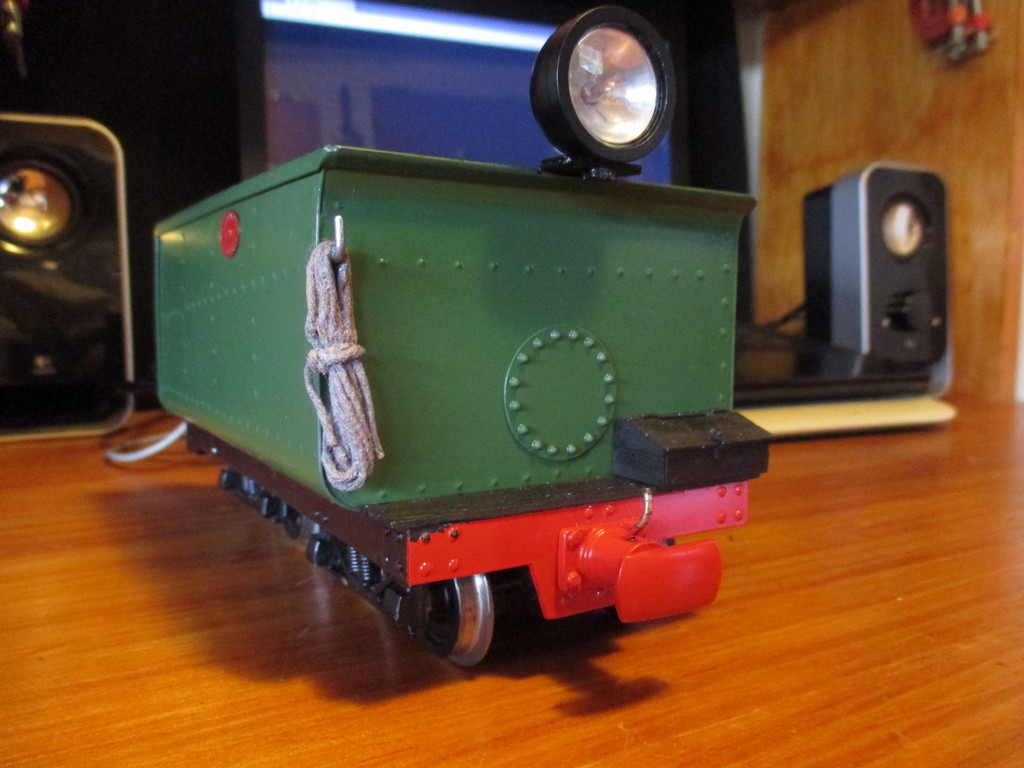 All is now ready for touch-up, prior to weathering. Before that, though, I'd like to add water hoses between loco and tender, so some dummy water valve castings are on their way from Ozark Miniatures..