Having never built a loco I joined a 16mm group on Yahoo for any help and advice i may need and share my work with whoever i am having absolutely no luck trying to post anything with them😕 I have no idea if its down to me or its just a clicky group.
However I am hoping this forum  as enough building experience to help me through my build. Please feel free to criticise and advise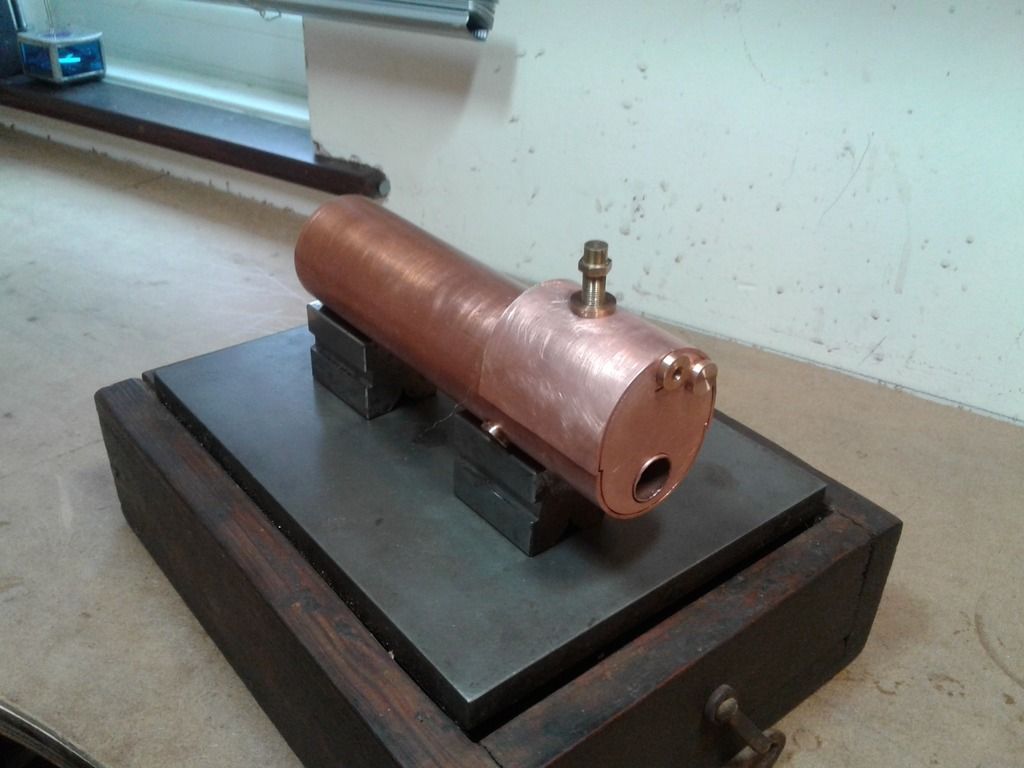 So here above is my boiler assembly just about sorted with just the smoke box boiler end plate to make all the bush's are phospher bronze the end plates are 2mm thick.
Before I continue with the build  I have a query
The fire tube is 15mm dia but is only .8mm wall thickness  i cant seem to find any of the old 1.2 mm pipe anywhere.
So to all the builders out there.
My question is the book says the crush pressure for 1.2 mm wall thickness is 1150 lbs/sq inch however if i use the domestic water pipe at .8 mm wall thickness and make allowances for the heat effect and maybe silver solder a couple ring washers to the centre of the internal boiler tube length to strengthen the tube do you think this would be suffient for the fire tube.?
Steph 😯